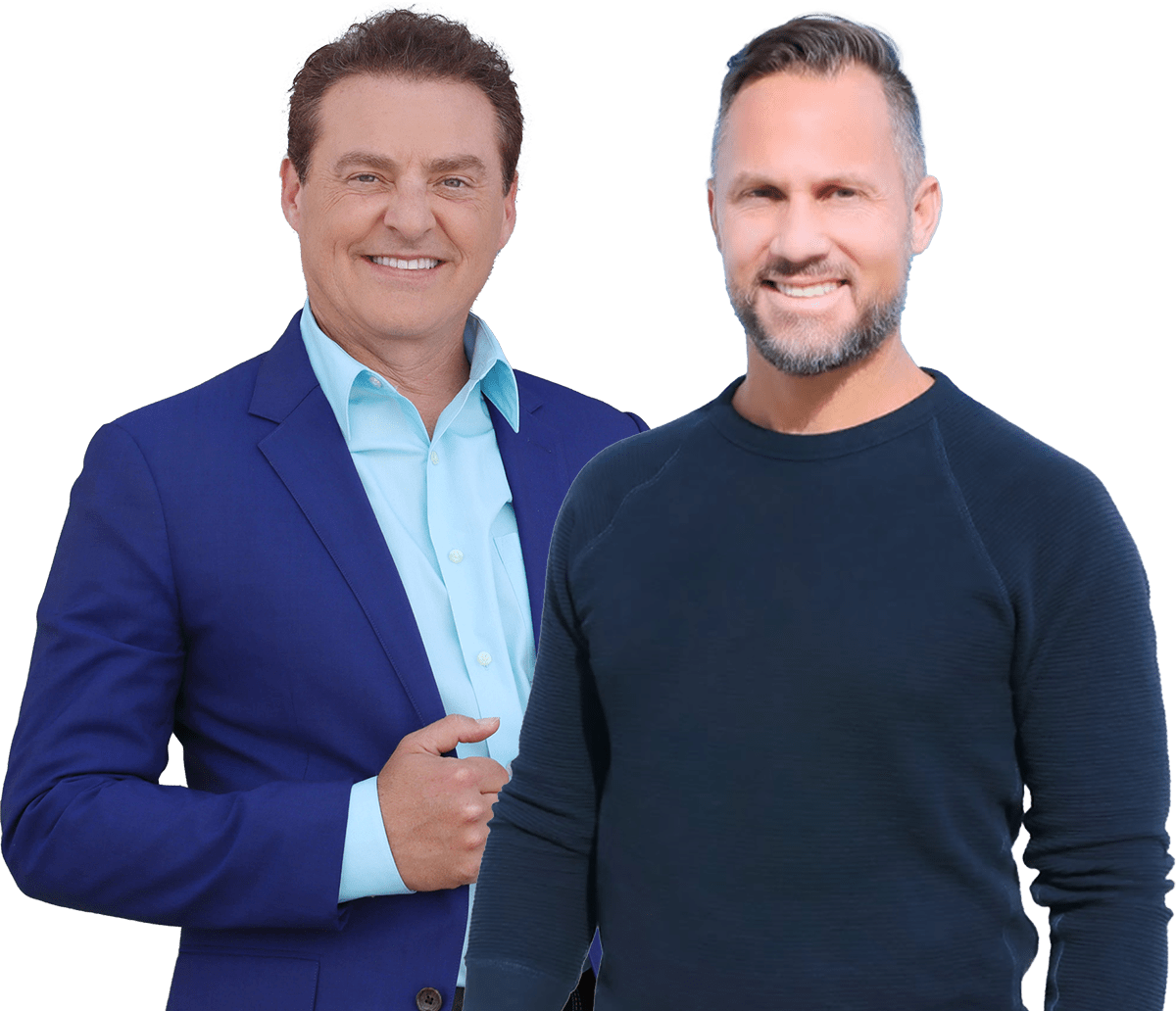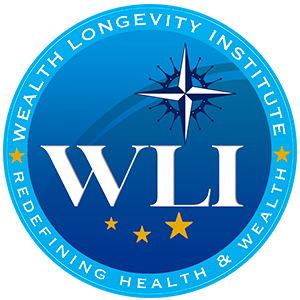 ​The Wealth Longevity Institute's
Innovative Lifestyle Experiences
We want to give you a gift
A longer lifespan and increased health span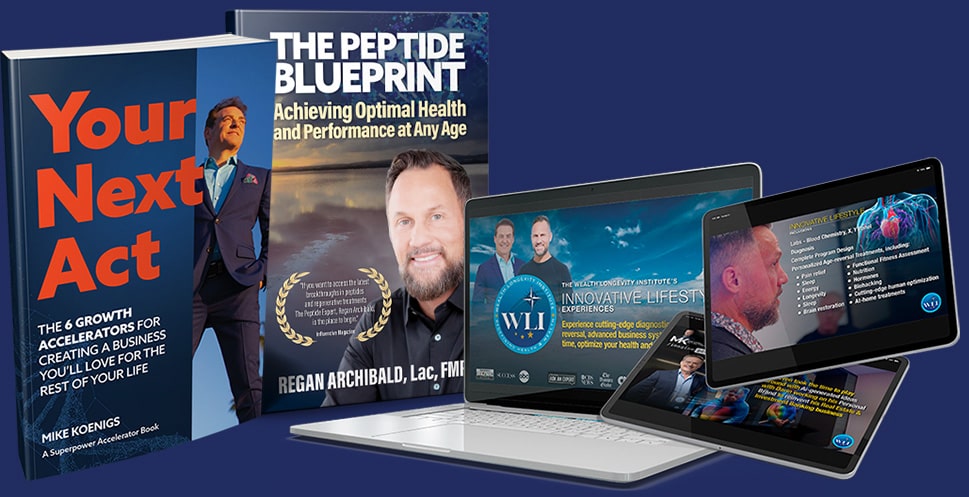 We want to give you a gift
A longer lifespan and increased health span
"*" indicates required fields
Welcome to
The Wealth Longevity Institute
Being an entrepreneur can be a wild ride. You pour all your energy into your business, often sacrificing your health and important relationships. You do it all in the name of financial success. But what happens when you finally reach your goal? All too often, it's too late to trade your wealth for better health and relationships. But there is a better way, and it's called WLI – Wealth Longevity Institute.
We are Mike Koenigs and Regan Archibald, the founders of Wealth Longevity Institute (WLI).
For the past couple of years, we've been creating a system of retreats and masterminds that offer a unique approach to achieving wealth and longevity.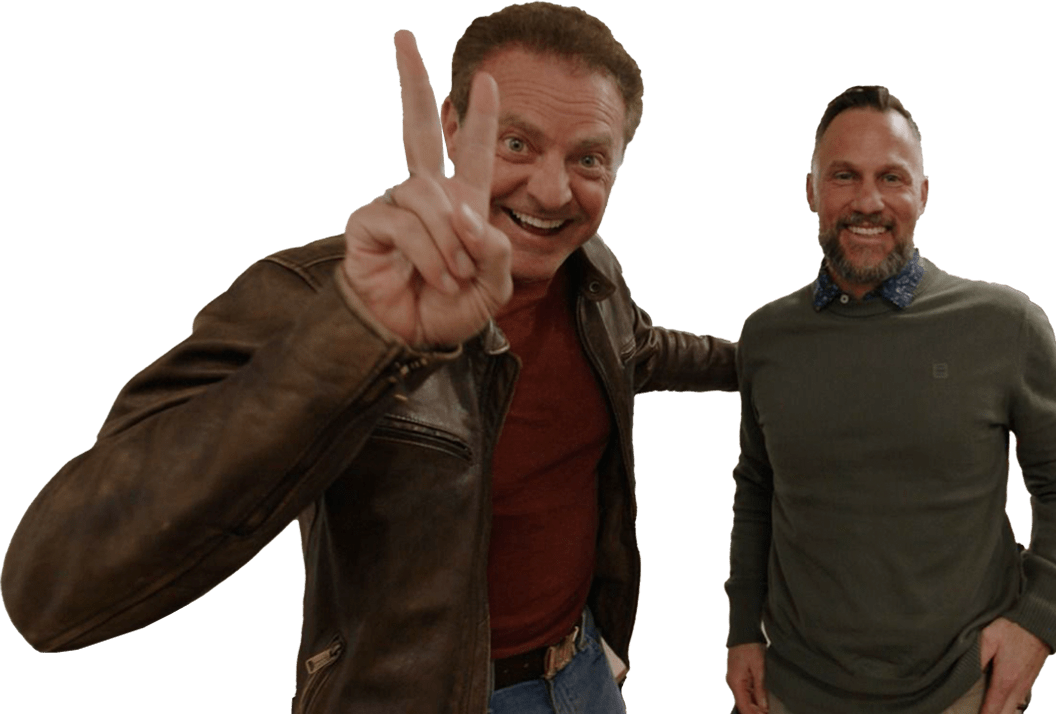 At our most recent innovative lifestyle experience in Salt Lake City, everyone received full diagnostics, including blood labs, and treatments to help facilitate cognitive function and reduce pain in the body. We also provided expert insights on fitness recovery, how to build muscle mass, and the right nutrition to maintain great health based on individual lab results.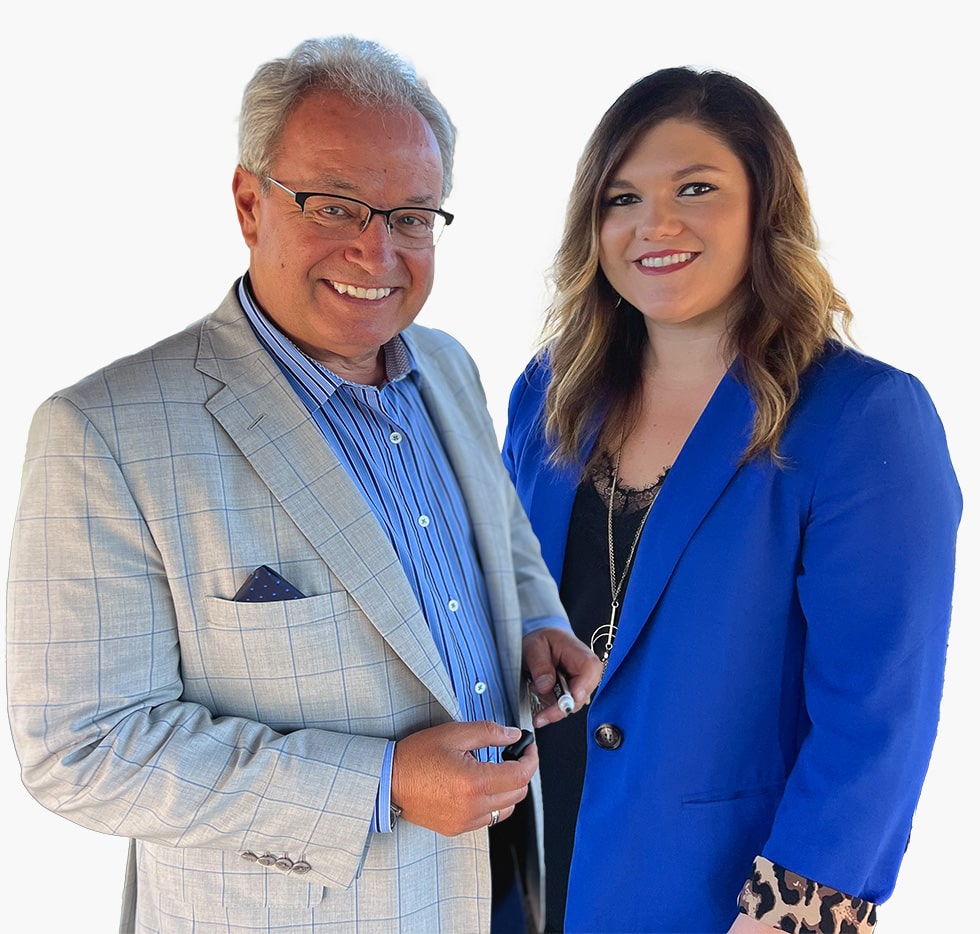 "Bryan Sweet and Brittany Anderson here to share the life-altering collaboration we had with Wealth Longevity Institute, including Regan Archibald, Steve Marler, and Mike Koenigs. We invited 18 high-value clients and colleagues to an eye-opening, full body scanning and longevity experience. This transformed their lives forever.
Out of 18 participants, five had undiagnosed, significant health conditions. Under expert guidance, they all began treatments and saw incredible improvements. We've incorporated this groundbreaking approach into our wealth-building strategies, gifting clients something priceless: time and enhanced healthspan and lifespan.
Join us and conquer the world, one healthy life at a time. We're in it for the long haul!"
So… do you want a 200% increase in energy?
So… do you want a 200% increase in energy?
Imagine waking up every day full of energy, free from pain, and able to significantly reduce your risk of getting a deadly disease or reversing undetected ones. Sounds pretty amazing, right? It is 100% possible!
The Wealth Longevity Institute provides the perfect opportunity to reset your mind, body and DNA with the top experts in age reversal medicine. You'll discover how to look, feel and perform your best through comprehensive testing and treatments.
Research shows that many people feel healthy the day before a heart attack, and unfortunately, death by neglect can happen to even the healthiest of people. That's why it's so important to prioritize your health and well-being.
WLI is designed with your future-self in mind and will give you the chance to take a deeper look at your health while learning how to look, feel and perform at your absolute best.
Our innovative lifestyle experiences are a relaxed and exclusive group that's focused on personal education around health and well-being. Our goal is to help you make the next decade your best one yet!
The experience was the perfect balance of services delivered, like regenerative therapies, acupuncture and biohacking with the right amount of group discussion and educational curriculum.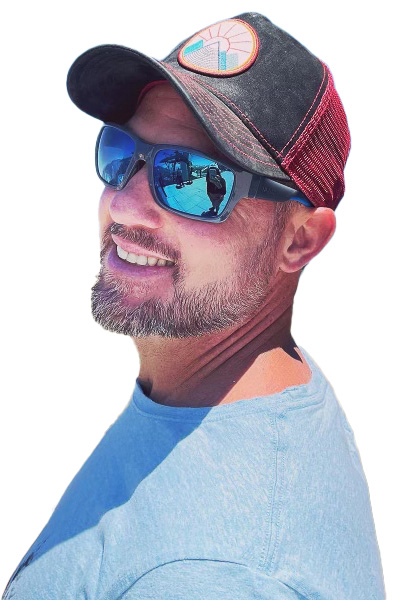 "I can't describe how much I enjoyed the mastermind experience. You were spot on and your superpowers were in full force. It was amazing I felt like I had transcended my consciousness and reached another plane of existence.
With your experience to this point, it seems you have dialed in the message that the world needs and could be one of the greatest selling products ever."
– Steve Marler, Advanced Longevity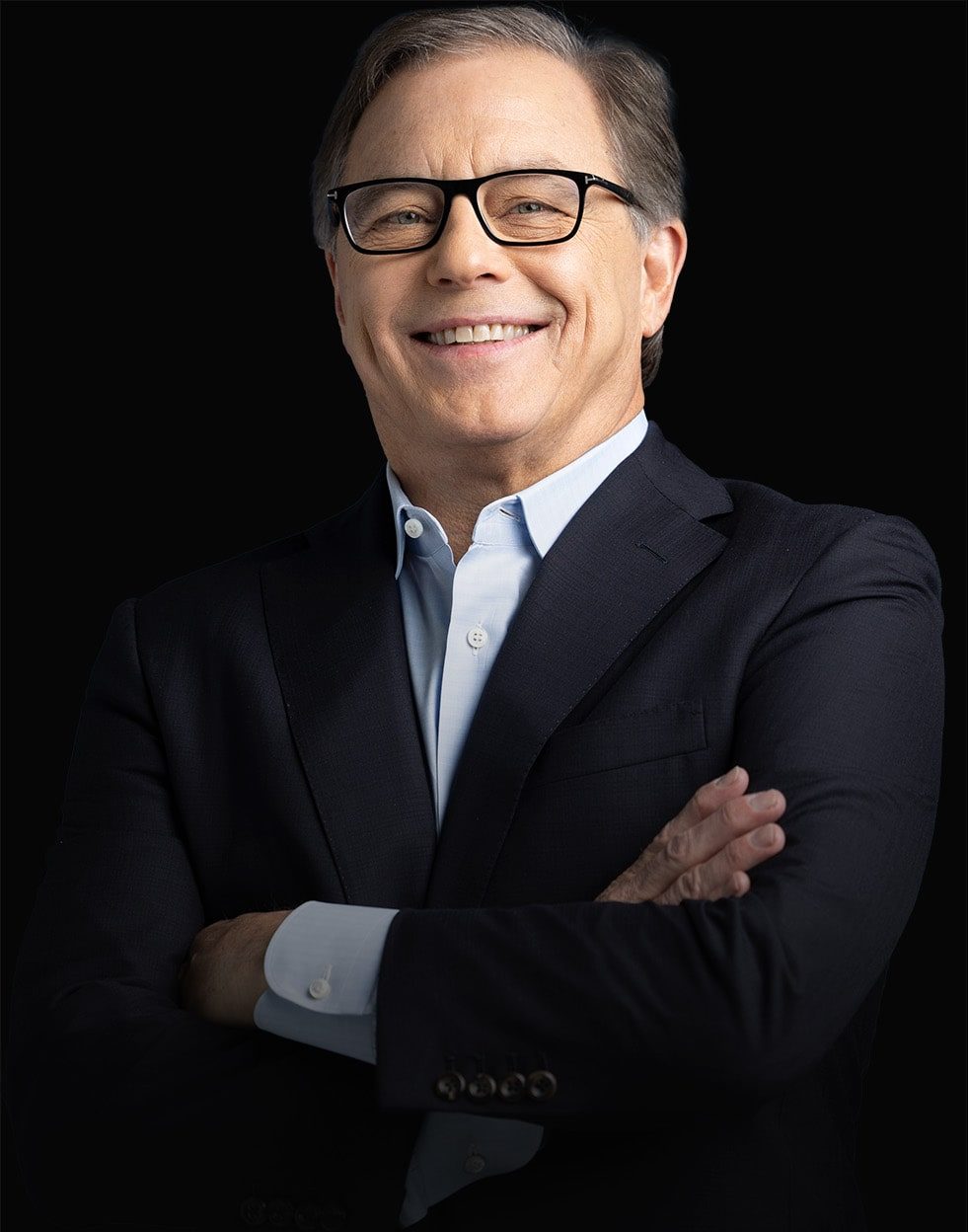 WLI is More Than Just A Health Retreat
Since my own experience successfully battling cancer 10 years ago, it's amazed me how high-performing entrepreneurs needlessly subject themselves to unhealthy lifestyles and thinking.
More often than not, we end up paying a high price for our bad habits and choices.
The quality of our lives depends on three key pillars: Our mindset, our finances and our health. It's important to focus on these pillars to live our best lives.
At WLI, we also explore the latest developments in artificial intelligence, personal and professional branding, and investment strategies. Our events give attendees practical, hands-on experiences and provide them with comprehensive resources, tools, and plug-and-play scripts.
"Regan was introduced to me through my good friend, Mike Koenigs. And, crazy enough – it was an introduction that had an element of divine timing… why?
Because I'd been having some serious health challenges. I just so happened to mention a few things to Regan when we met for the first time. He said – we need to check into that.
And thank goodness we did. Holy cow. I was far worse than I even realized. And, I feel really lucky that we caught it when we did – otherwise, it could have been bad — really bad.
As a result of doing blood and other lab work, Regan was able to quickly diagnose my root health problem(s). This was after I'd been to several other doctors who continued to treat my symptoms and not even consider the cause of the symptoms I was experiencing – as a result I was getting sicker and sicker.
I'm so happy, so convinced and so blown away that I decided to bring this to my entire customer base and collaborate with Regan and Mike to make it part of my core business"
– Krisstina Wise, Founder, Wealthy Wellthy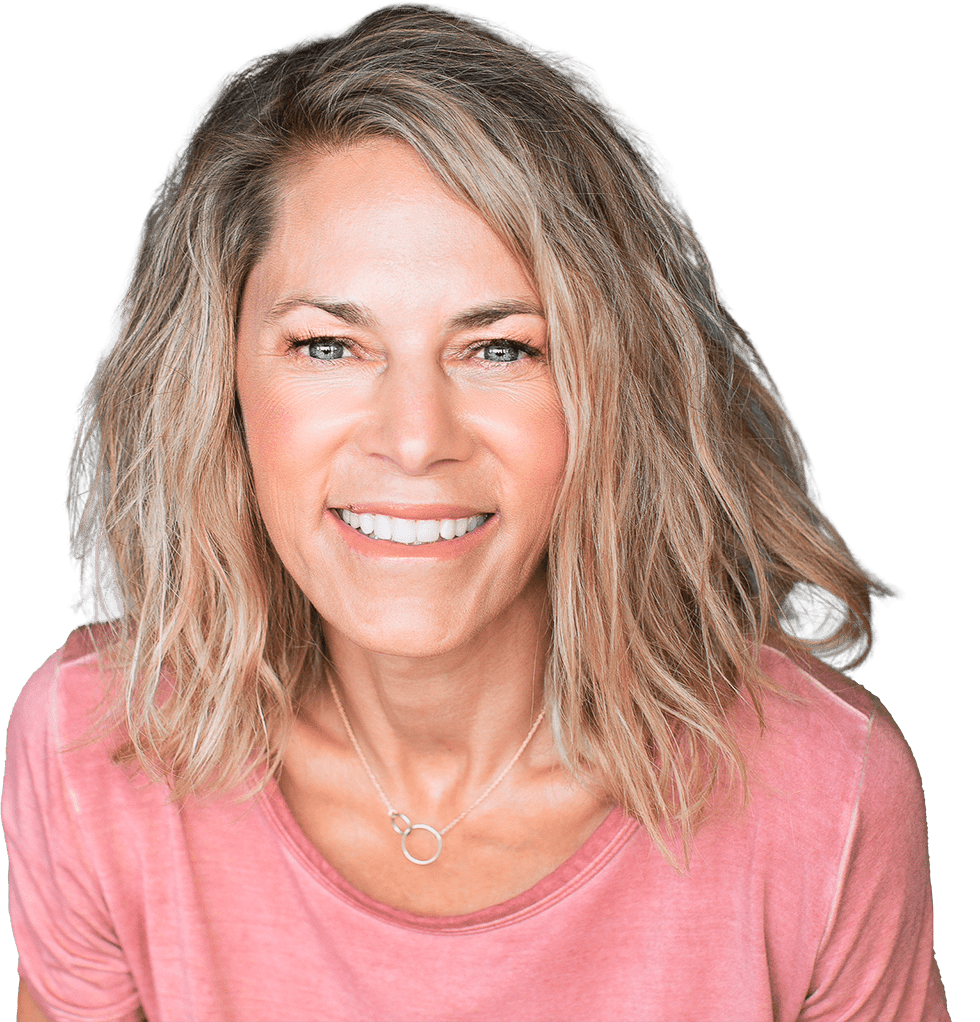 Our lifestyle experiences are immersive – not only do they rejuvenate your body and mind but they also connect you with a community of like-minded individuals.
Our attendees range from 26 to 90 years old and come from a variety of industries such as finance, publishing, and real estate. But what they all have in common is a shared mindset of growth and abundance.
We also offer lifestyle experiences in exotic locations like Guadalupe Valley in Mexico and the legendary Wizard Academy in Austin, Texas. These experiences provide attendees with unique access to opportunities they won't find anywhere else.
As an attendee, this is an absolute must for you, your spouse, or business partner. And if you're an influencer with an audience, this is a great collaboration opportunity. We partner with businesses to create collaborative, immersive experiences for their groups or audiences.
Change the Trajectory of Your Life
Our events provide access to the most unique opportunities and the perfect environment to create lifelong friendships, make valuable connections, and improve your health and wealth. In fact, 80% of our attendees wind up doing business together.
Mike Koenigs
What's "Your Next Act?" Imagine creating and launching your next business that you'll love for the rest of your life, a strong personal brand that multiplies the value of everything you do, attracts high-value customers, generates better prospects, and closes deals faster…in a week?
Mike Koenigs is a serial entrepreneur with five successful exits and experience as a judge on Entrepreneur.com's "Elevator Pitch" TV show, Mike has the expertise to help founders create "Your Next Act," a business they'll love for the rest of your life. He collaborates with his clients to develop brands, products, pitches, offers, marketing content, and launches, all in just one week.
Mike is dedicated to helping founders create businesses that are high net, low overhead, high impact, and low stress, allowing them to spend more time in their superpowers. He has consulted with major brands, including Sony and BMW. He has advised high-profile clients, including Tony Robbins, Paula Abdul, Richard Dreyfuss, Dave Asprey, John Assaraf, Brian Tracy, Peter Diamandis, Daniel Amen, and Darren Hardy. 
In addition to his consulting work, Mike is a 16x bestselling author, contributor, and columnist for Entrepreneur, Fast Company, and Forbes magazines. He co-hosts two podcasts, "Capability Amplifier" with Dan Sullivan of Strategic Coach and "The Big Leap" with NY Times bestselling author Gay Hendricks.
Regan Archibald
Regan Archibald, Lac, FMP, is one of the leading Peptide Specialists in the nation and serves as a Regenerative Therapy and Peptide Consultant at the award-winning clinic he founded in 2004, East West Health (AcuEastWest.com) and now, Integrated Pain Specialists. Regan is the founder of Go Wellness and is the creator of the Peptide Mastery Course. He is a member of the International Peptide Society. He is the author of 8 books including, Never Stop Healing and Your Health Transformation.
As a Peptide Expert, Licensed Acupuncturist, and Functional Medicine Practitioner, Regan brings immense innovation and cutting-edge options for those looking to recover from pain, balance hormones, or increase performance or optimize their health. His clinic, East West Health, is the first Medically Managed Peptide Program that includes the use of Acupuncture and Herbs, Regenerative Medicine, and Functional Medicine.
Regan believes that health isn't a destination and disease doesn't take vacations. That's why he's created one of the most innovative wellness curriculums in America called the "Health Accelerator Course." He and his partners Cade Archibald and Scott Frogley, DC, combine their talents to create a best-in-industry patient experience. With over 1000 active members participating in weekly "HACs" (Health Accelerator Challenges), and thousands more tuning into his podcast, Never Stop Healing, Regan is truly not to miss on your health adventures.
If not teaching, writing, or working with patients in-office or virtually, you will find Regan in the Wasatch mountains with his wife Jessica and his kids, Zoe, Dominic, and Jonah. He loves to ski, snowboard, mountain bike, take ice baths, bio-hack, and is passionate about bringing art back into the practice of medicine.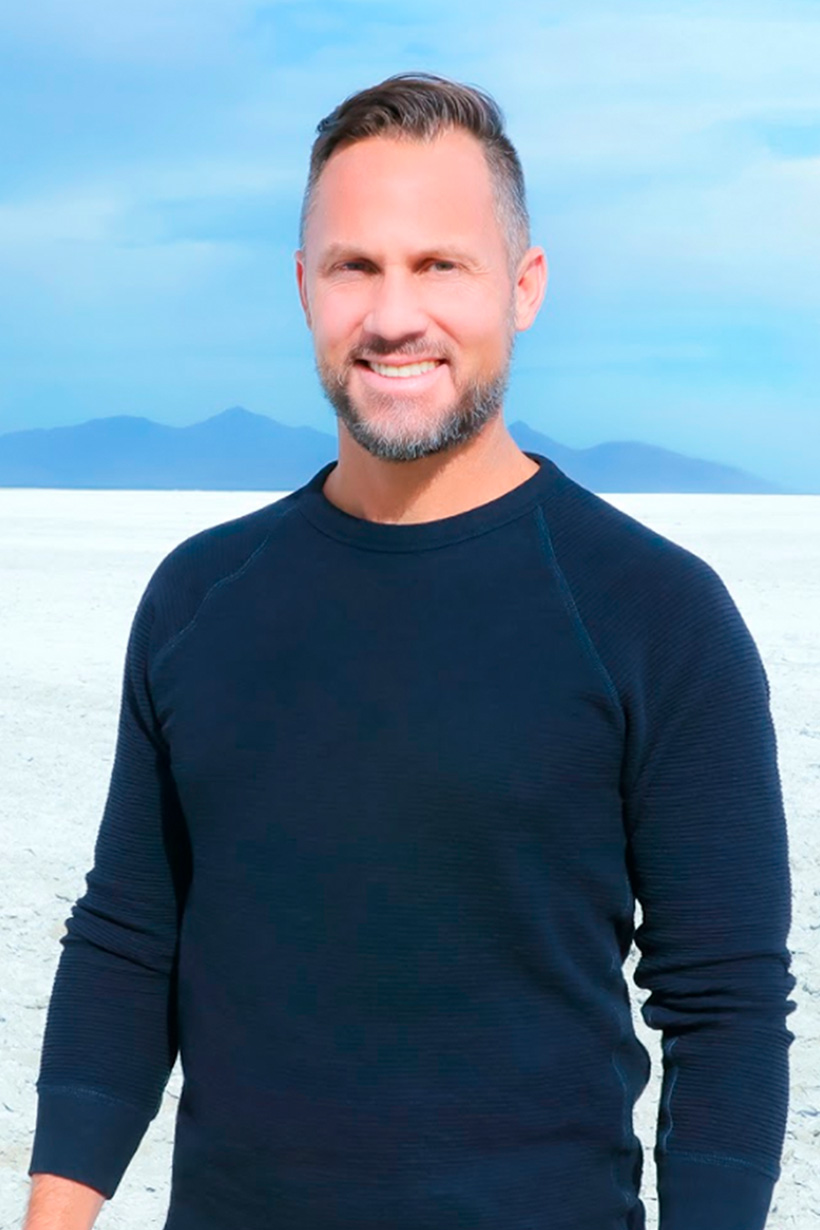 Steve Marler
I lost my mom to a late-stage diagnosis of cancer. By the time it was discovered, it was too late.
If we could have detected her cancer sooner, she might be alive today OR she wouldn't have had such a terrible ending to her life because of the treatments.
The reason I started Advanced Longevity was to save lives and avoid suffering like my mom did. We can detect most of these illnesses before they become deadly so you can get the care you need at the earliest stage.
If you or someone you love is 40 or older, there is a ⅔ chance you may have a life-threatening disease in your lifetime, and chances are you will not know about it until it's too late. Unless you take preventive measures.
If you have bad genetics or a family history of heart disease, cancer or other illnesses, or risk factors such as obesity, diabetes, poor diet, or smoking, I have a technology that could save your life.
Over the past 11 years, we've scanned over 100,000 people and have positively extended the lives of thousands of those folks.
It's an indisputable fact, EARLY DETECTION SAVES LIVES.
Brittany Anderson
Brittany is the co-founder of Dare to Dream Enterprises and the co-host of The Dream Architect Life podcast. A true entrepreneur by nature, Brittany is not only the president and shareholder of a premier wealth planning firm, but has also created multiple business ventures, serving a variety of industries. Her insights have been featured in national media outlets such as Forbes, Barrons, Wall Street Journal, the Huffington Post, Inc., Private Wealth magazine, and AssetTV. As a four-time author, Brittany has had the opportunity to speak at exclusive events like the Million Dollar Round Table global conference, Raymond James national conference, Elite Wealth Advisor Symposium and many others. She speaks on showing up each day to be more than a title, more than a label and on helping others pursue a life that fulfills their purpose. You will soon find that Brittany's energy is contagious, and her ability to help people live in to their why is unparalleled.
Bryan Sweet
Bryan has been on the mission to help people live their retirement dreams since the start of his career in financial services back in 1979. Having been recognized for his trademarked process, The Dream Architect™ in major publications such as Forbes, Inc., Barrons, Entrepreneur magazine, Wall Street Journal, and many more, Bryan has helped wealthy individuals realize their biggest dreams for decades. With Bryan's vast industry experience, he is also partnered in multiple entities including Ultimate Advisor Coaching and the Elite Wealth Advisor Symposium. Both of these entities support high-performing financial advisors across the United States in the growth and scaling of their businesses. The bottom line is that Bryan thrives on helping others experience the growth and freedom that he has created in building multiple world-class businesses, all while living the life of his dreams.
WLI. Where health and wealth meet.
Apply today as an attendee or collaborator and take the first step towards a healthier and more prosperous future.
Who Should Attend
Our retreats are designed to provide a holistic experience that's heart-based, honest, and engaging. We prioritize health and wellness, but we also believe in the importance of personal growth and relationship-building. When you attend a WLI event, you'll leave feeling inspired, equipped with practical tools and resources, and with a sense of momentum to keep progressing.
Our events are ideal for entrepreneurs who want to expand their networks and create new business opportunities. The collaborative atmosphere and diverse range of attendees make it the perfect environment to connect with like-minded individuals and establish valuable partnerships.
And we don't forget the importance of having fun and enjoying yourself. We make sure that every attendee has a good time and leaves feeling rejuvenated and energized.
WLI is not just another health retreat. It's a transformative experience that can change the trajectory of your life. Apply today as an attendee or collaborator and take the first step towards a healthier and more prosperous future.
Ready to Rock Your World?